Ann Greene

Director
Organisation Design / Change Consultant
Ann came to HR and Organisation Development after a career in the hospitality industry. She is particularly interested in researching and exploring new forms of organisation design and is an active member of the European Organisation Design Forum. Ann is also a certified Change Practitioner with an ambition to convince the business world of the importance of proactively managing the people side of change.

Ann's style is direct and honest and she promotes courage, personal ownership and determination to make change happen. She is described by clients as 'warm, ethical and trustworthy with a great sense of humour'.

In her free time Ann can be found on the tennis court or with her young family and is a bit of a puzzle addict.
Gay White
Organisation Development Consultant
A Chartered Work and Organisational Psychologist, Gay is particularly interested in the development of individuals in leadership roles, teams and organisations. She is a HR executive with over thirty years business experience gained through a variety of roles in business and in Learning & Development in a range of industries.

A highly qualified and experienced Executive Coach, Gay has delivered leadership development programmes and facilitates learning at senior levels in client organisations using a variety of methods.

Clients describe Gay as 'warm and knowledgeable with a knack of getting to the heart of the issue'.

Gay loves to travel and is a talented artist and writer.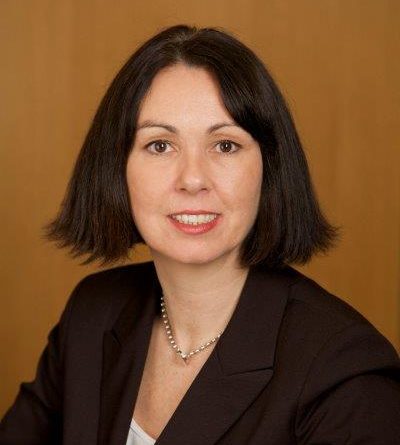 Therese Walsh
Change Consultant
Therese is a senior Change Management professional with more than 20 years industry experience as a leader and consultant.

Using proven change management and Lean methodologies and her own leadership experiences, she collaborates with company seniors to develop people to deliver business results. She combines interactive training sessions and workshops with applied learning and on-the-job coaching and development.

In her spare time Therese travels the world and has shared rivers with crocodiles, thunderstorms with monkeys and walked with rhinos!
Aideen O'Neill
Organisation Development Consultant
Aideen is an experienced Organisation Development Consultant whose focus is on delivering real and pragmatic change. She believes that Organisation Development solutions should make a tangible difference to the success of the organisation.

Clients have described Aideen as pragmatic, an excellent communicator and skilled at making strategic-level input. Her style is collaborative, warm and super-focussed.

Aideen likes to spend her free time with family, walking and generally enjoying the great outdoors.
Declan Foster
Change Consultant
Declan is an internationally experienced and qualified Change Management Practitioner and Project Manager with over 25 years' experience in HR consulting and HR and ERP systems.

Declan has been described by clients as 'a generous professional who is always eager to share his knowledge'.

When not helping his clients, you might find Declan playing guitar or getting some exercise in a Pilates class.

Michelle Pavey
Organisation Development Consultant
Michelle is an Organisation Development Consultant with an extensive background in training, learning and development. She leads our projects in Australia.

Clients describe Michelle as 'collaborative, professional and passionate. She has a natural ability to tailor her presentation style to meet the needs of the group or individual she is working with'.

In her spare time Michelle can be found at music gigs or in the kitchen cooking up some delicious baked treats.
Want to join the team?
We are always on the look out for great people to join our team.
Click here if you are interested in joining the team.