Ann Greene

Director
Organisation Design / Change Consultant
Ann came to HR and Organisation Development after a career in the hospitality industry. She founded Allagi in 2005 to help her clients solve complex problems through good design and to help them enhance their change capability.

Ann specialises in organisation design, helping clients to design operating models and organisation structures that are appropriate for their business and strategy. She recently became the first person in Ireland – and one of fewer than 50 people globally – to have been awarded the title of 'Certified Organization Design Professional' (CODP). She is also Country Lead of the Ireland Chapter of the European Organisation Design Forum (EODF). Her personal mission is to demystify org design and to raise awareness of the strategic value of the discipline in organisations.

Ann is also a highly experienced change manager. She is a Prosci® Certified Change Practitioner and uses her change expertise to support the implementation of organisation designs.

Ann's style is direct and honest and she promotes courage, personal ownership and determination to make change happen. She is described by clients as 'warm, ethical and trustworthy with a great sense of humour'.

In her free time Ann can be found on the tennis court or with her young family and is a bit of a puzzle addict.
Aoife Teehan
Senior Organisation Design / Change Consultant
Aoife brings almost 20 years of successfully managing the people aspects of change projects both as an external consultant and as an in-house specialist during times of rapid growth, downsizing, business transformation and culture change. She spent 10 years as a senior member of PwC's People and Change team where she led large assignments for many leading Irish and international clients across sectors such as financial servies, academia and public services.

Aoife joined AIB in 2014 and was the Head of Organisation Design at AIB at a time of significant transformation for the Bank. In this role, she designed and implemented end-to-end transformation interventions to help translate the business strategy into operating models, organisation designs, workforce planning models, talent assessments and succession plans. Most recently, she was the interim Head of Organisational Development at the Central Bank of Ireland.

Aoife's style is warm and empathetic, with a determination to get things done.

In her free time Aoife enjoys the outdoors and spending time with her young family.
Gay White
Organisation Development Consultant
A Chartered Work and Organisational Psychologist, Gay is particularly interested in the development of individuals in leadership roles, teams and organisations. She is a HR executive with over thirty years business experience gained through a variety of roles in business and in Learning & Development in a range of industries.

A highly qualified and experienced Executive Coach, Gay has delivered leadership development programmes and facilitates learning at senior levels in client organisations using a variety of methods.

Clients describe Gay as 'warm and knowledgeable with a knack of getting to the heart of the issue'.

Gay loves to travel and is a talented artist and writer.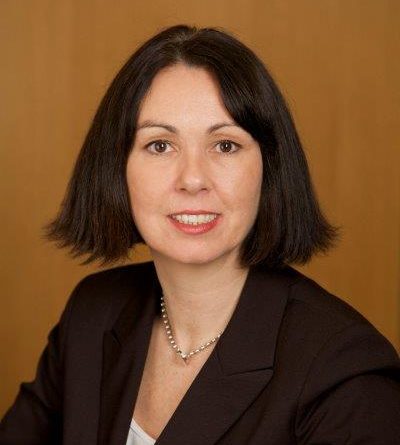 Therese Walsh
Change Consultant
Therese is a senior Change Management professional with more than 20 years industry experience as a leader and consultant.

Using proven change management and Lean methodologies and her own leadership experiences, she collaborates with company seniors to develop people to deliver business results. She combines interactive training sessions and workshops with applied learning and on-the-job coaching and development.

Clients love the energy Therese brings to all of her working engagements. Her passion for people development is evident from day one and helps her to build credibly and trust quickly and easily with her clients.

In her spare time Therese travels the world and has shared rivers with crocodiles, thunderstorms with monkeys and walked with rhinos!
Erin Shrimpton
Organisation Development Consultant
Erin is a business psychologist and expert in organisational behaviour change. She has a passion for shaping culture that is true to the brand it represents and strategy it supports and has done this with a diverse range of organisations, from entrepreneurial start-ups to global corporations.

Erin collaborates with leaders and their teams to help them build, change and even reinvent culture – always using approaches that are evidence-based and experience-led. Her clients value her equal focus on people and business outcomes and enjoy her warm and approachable style.

Erin loves music, reading and keeping active (mostly by running after her two small boys!)
Declan Foster
Change Consultant
Declan is an internationally experienced and qualified Change Management Practitioner and Project Manager with over 25 years' experience in HR consulting and HR and ERP systems.

Declan has been described by clients as 'a generous professional who is always eager to share his knowledge'.

When not helping his clients, you might find Declan playing guitar or getting some exercise in a Pilates class.

Michelle Pavey
Organisation Development Consultant
Michelle is an Organisation Development Consultant with an extensive background in training, learning and development. She leads our projects in Australia.

Clients describe Michelle as 'collaborative, professional and passionate. She has a natural ability to tailor her presentation style to meet the needs of the group or individual she is working with'.

In her spare time Michelle can be found at music gigs or in the kitchen cooking up some delicious baked treats.
Want to join the team?
We are always on the look out for great people to join our team.
Click here if you are interested in joining the team.